Car Lockout Service Panama City – Quick, Reliable & Efficient Lockout Solutions
Getting locked out of your car can be a stressful and inconvenient experience. This is where our Car Lockout Service in Panama City steps in to offer you a swift and reliable solution. Our team of expert locksmiths is well-equipped and experienced in handling a wide variety of lockout situations. We employ the latest technologies and follow a streamlined process to unlock your vehicle without causing any damage.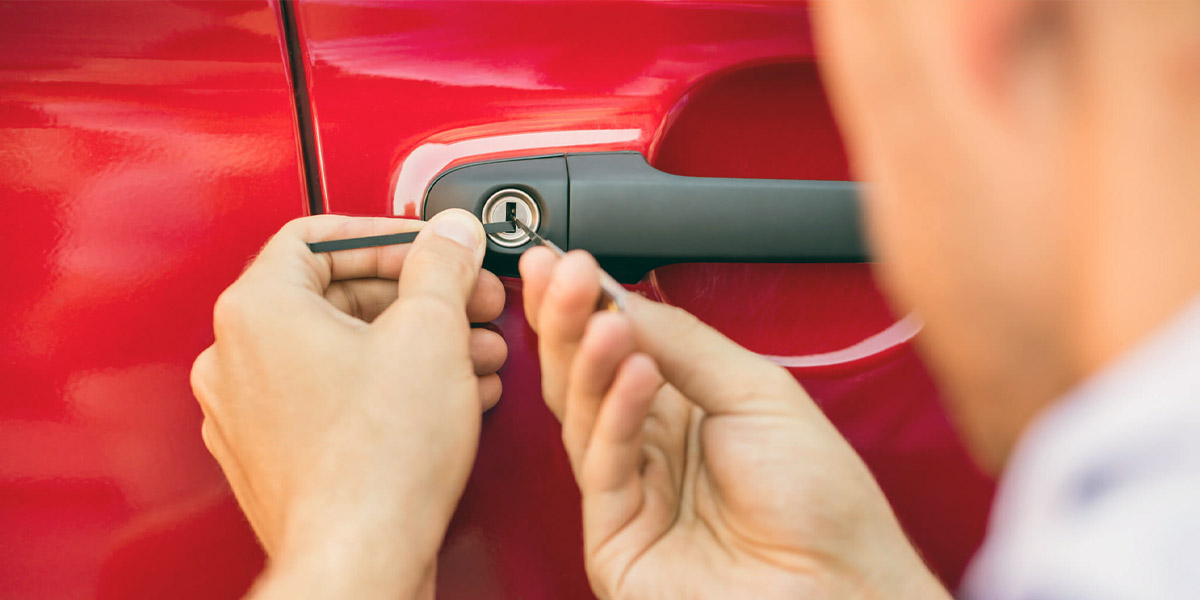 Our Process in Car Lockout Situations
A car lockout can occur in various ways – you may lose your keys, lock them inside your car, or your lock or key may malfunction. Here is a typical process followed by locksmith services when a car lockout happens:
1. Receiving the Call and Dispatching a Locksmith:
Firstly, you would call a locksmith service and explain the situation. You will need to provide some necessary information, such as your location, the make and model of your car, and the nature of the problem (e.g., keys locked in the car, lost keys, etc.). The locksmith service then dispatches a professional to your location.
2. Locksmith Arrival and Assessment:
Once the locksmith arrives, they'll assess the situation. The locksmith would verify the ownership of the car to ensure they're not aiding in a potential theft. This could involve asking for your identification and proof of ownership for the vehicle (like your registration or title). The locksmith would then inspect the lock to determine the best method to unlock the vehicle without causing damage.
3. Unlocking the Car:
Depending on the situation, the locksmith might use several methods to unlock your car:
Slim Jim: This is a thin strip of metal with a notch on the bottom that can be slid down the car's window to access the lock mechanism inside the door. This method is becoming less common due to the complexity of modern car door locking systems.
Big Easy Lockout Tool: It's a large plastic rod that can be wedged into the gap between the car door and body. Once inside, it can press the unlock button on the cars that have automatic locks.
Air Wedge and Long Reach Tool: An air wedge is a pouch that can be inflated to create a gap for the locksmith to use a long reach tool that can either pull up the lock or press the unlock button.
Lock Picks: If other methods aren't suitable or fail, a locksmith may resort to picking the lock. This method requires a lot of skill and is generally used as a last resort.
4. Additional Services:
If your keys are lost or damaged, you will need additional services. The locksmith can usually provide a key duplication or replacement service on the spot. If your key broke off in the lock, the locksmith would need to extract the broken key before creating a new one.
Benefits of Choosing Our Car Lockout Service
By opting for our Car Lockout Service in Panama City, you benefit from our prompt response time, professionalism, and high success rate. Our experts have the knowledge and experience to deal with all types of locks, from traditional to modern keyless entry systems. They are trained to resolve lockout situations without causing damage to the vehicle's door or locking mechanism.
Moreover, our service doesn't just stop at unlocking your vehicle. If you've lost your keys or if your keys are locked inside the car, we offer key cutting and programming services on the spot to get you back on the road.
Latest Technologies in Car Lockout Services
The advancements in car lock technologies have added a layer of complexity to car lockout solutions. This is why we stay up-to-date with the latest lock technologies and tools. Whether your vehicle features a standard key, transponder key, or a keyless entry system, we have the right tools and expertise to unlock it.
We also utilize advanced diagnostic tools that allow us to interact with your car's security system. This is particularly useful in cases where the keys are locked inside a vehicle with a locked trunk or in modern vehicles where the security system needs to be bypassed to unlock the doors.
Your Go-To Car Lockout Service in Panama City
Our Car Lockout Service in Panama City is your reliable partner for all car lockout situations. With our quick response time, exceptional service quality, and the use of the latest technologies, we ensure to turn your stressful lockout situation into a hassle-free experience.
Remember, a car lockout can happen to anyone at any time. Save our number now for those unexpected lockouts. Trust us to get you back in your vehicle and on your way as soon as possible.