Residential Locksmith Services in Panama City, FL – Secure Your Home with Local Locksmith PCB
The security of your home is paramount, and nothing underlines this more than the need for efficient, reliable residential locksmith services. In Panama City, homeowners seek locksmith services for various reasons – from simple lock changes to installing state-of-the-art security systems. This article will delve into common issues that necessitate a residential locksmith's services, different lock types, and the complexity of modern and traditional lock systems.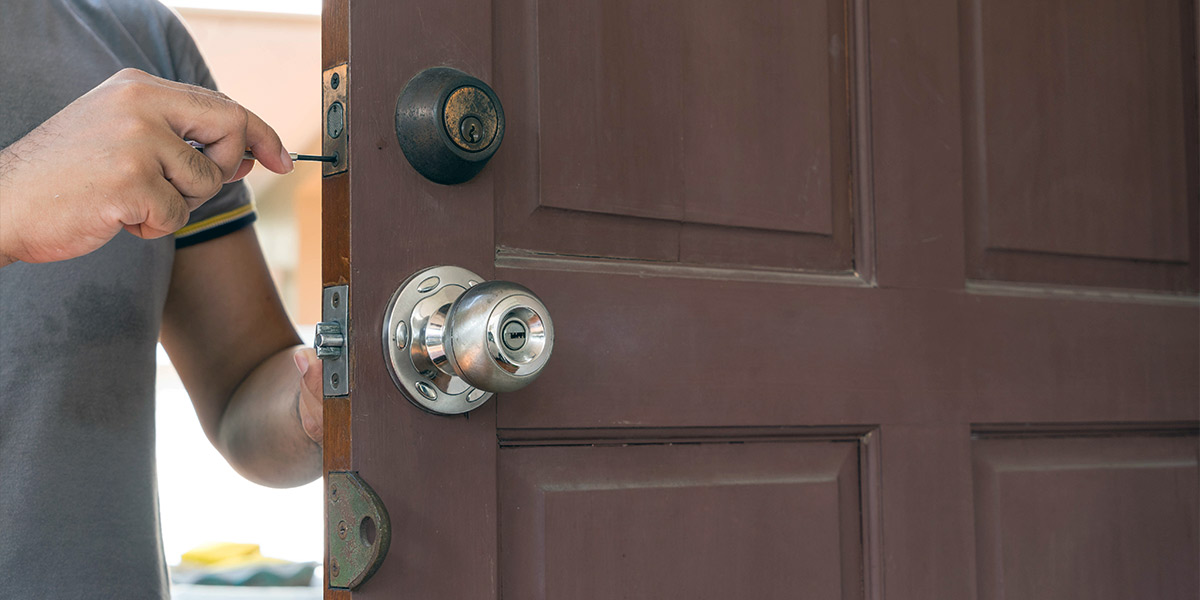 Understanding The Need for Residential Locksmith Services
Your home should be a haven where you feel safe and secure. It's essential to maintain robust security measures, including high-quality locks and modern lock systems. A professional residential locksmith service in Panama City can handle any lock-related issues that may arise, ensuring your home's safety.
Lockouts: One common scenario that necessitates locksmith services is lockouts. Getting locked out of your home can be a frustrating and stressful experience. A skilled residential locksmith can help you regain access to your home without damaging your lock or door.
Lock Changes and Rekeying: Over time, locks may wear out and need replacement. Alternatively, you may want to change your locks for security reasons, such as after a burglary, or if you've recently moved into a new home. Rekeying is also a practical option where the lock stays, but the old keys no longer work with it.
Installation of New Lock Systems: With the advancement in technology, homeowners are opting for modern lock systems, including smart locks, for enhanced security. A professional residential locksmith can guide you through the best options suited to your home security needs and carry out the installation process.
Navigating The Various Types of Locks
The market is replete with a wide range of lock types, each with its unique features and security level. Let's delve into some of these:
Deadbolts: Deadbolt locks are common in residential settings, favored for their enhanced security. They can be single or double-cylinder deadbolts, with the latter offering more security but requiring a key from both sides to operate.
Knob Locks: Often used in interior doors, knob locks should not be used as the sole security device on exterior doors, as the lock cylinder is in the knob itself and can easily be broken off.
Lever Handle Locks: These are easy-to-use locks typically installed on interior doors in residential settings.
Mortise Locks: Mortise locks are a popular choice for exterior doors in residential properties. They come in two parts: the lock body and the box keep.
Smart Locks: A modern addition to home security, smart locks offer keyless convenience. Some allow you to control your locks using a smartphone app or even voice commands with smart home systems.
Complexity of Lock Systems – Modern and Traditional
Both modern and traditional lock systems have their levels of complexity. Traditional lock systems, such as deadbolts and knob locks, have mechanical components and require physical keys. While these locks have been around for centuries, picking, rekeying, or repairing these locks requires skill and experience.
On the other hand, modern lock systems such as smart locks and electronic locks bring a new level of complexity. They incorporate technology, allowing for keyless entry, remote access, and integration with home automation systems. While these systems offer convenience and enhanced security features, they require specialized knowledge for installation, programming, and troubleshooting.
Your home's security is too crucial to leave to chance. Ensuring your locks are in top working condition is paramount to keep your home safe. Whether you're dealing with a simple lockout, needing your locks changed or rekeyed, or interested in upgrading to a high-tech smart lock system, professional residential locksmith services in Panama City can cater to all your needs.
Residential Locksmith Panama City: Your Trusted Partner in Home Security
As a homeowner in Panama City, you need a locksmith who understands the local community's unique needs. A locally-based residential locksmith has the necessary experience dealing with common issues in the area, from routine lock maintenance to emergency lockouts.
Emergency Services: Lock-related emergencies don't always occur during regular business hours. That's why reliable residential locksmith services in Panama City offer round-the-clock emergency services. Whether you've locked yourself out or your lock has suddenly malfunctioned, a dependable locksmith will be there to help, day or night.
Lock Maintenance and Repair: Regular maintenance can extend the life of your locks and help prevent unexpected lockouts or break-ins. A professional locksmith can spot early signs of wear and tear and repair minor issues before they become significant problems.
Security Consultation and Upgrades: Not sure if your home's current security measures are up to par? A residential locksmith can provide a home security assessment, pinpointing potential vulnerabilities and suggesting appropriate upgrades. This might include installing high-security locks, adding a deadlock, or even transitioning to a smart lock system.
Key Duplication and Rekeying Services: Whether you need extra keys for your family members or a cleaner, a locksmith can provide precise key duplication services. And if you're worried about lost or stolen keys, rekeying is a cost-effective way to ensure old keys no longer work without changing the entire lock.
Installation of Advanced Lock Systems: As technology evolves, so too do home security options. From smart locks you can control with your smartphone to biometric locks that require a fingerprint to open, a residential locksmith can introduce you to the latest advancements and handle the installation process.
The best locksmiths also stay up-to-date with the latest industry developments. As security technology evolves, a professional locksmith is equipped with the knowledge and skills to work with advanced locking systems. They can guide you in choosing the best and most relevant security measures for your home.
The Bottom Line
The need for a professional residential locksmith service in Panama City is undeniably essential. With a trusted locksmith by your side, you can feel confident that your home's security is in good hands. By understanding the intricacies of both modern and traditional locks, a professional locksmith can ensure the safety and security of your home, providing you with peace of mind.
Securing your home involves more than just installing locks on your doors. It's about understanding your unique needs, assessing potential security risks, and implementing solutions that give you the peace of mind you deserve. From emergency lockouts to routine maintenance, from simple lock installations to high-tech security upgrades, trust your residential locksmith needs to a local expert in Panama City.