Emergency Locksmith Services in Panama City, FL – Fast & Reliable Solutions with Local Locksmith PCB
When you think about emergencies, your mind may immediately jump to fires, medical crises, or natural disasters. But what about when you're locked out of your car, home, or business? Or when your key breaks inside the lock, rendering it useless? These are all scenarios when you need an emergency locksmith service, and in Panama City, we are here to help!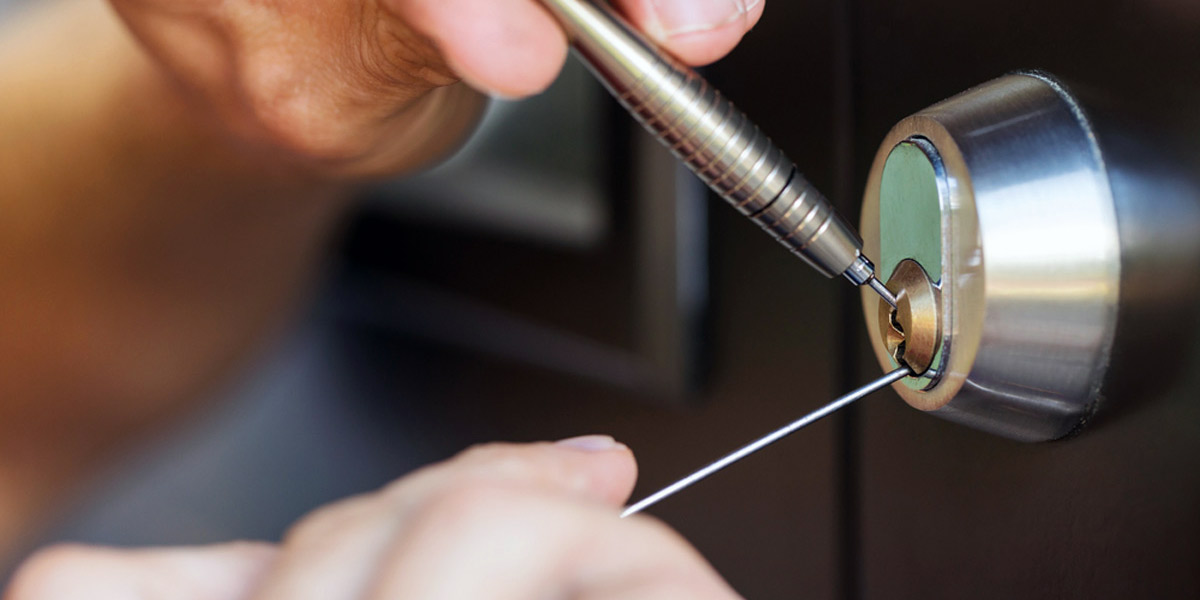 Residential Lockout Emergencies
Imagine coming home after a long day and finding out that you've misplaced your house keys. A wave of panic may wash over you as you frantically search your pockets, car, and surroundings. Fear not, as our team is on standby to help you gain access back into your home, regardless of the time. We'll also provide rekeying services if necessary, ensuring your residential property's security isn't compromised.
Commercial Lock Emergencies
For businesses, a lock emergency can disrupt operations, causing inconvenience and potential loss of revenue. Whether it's a jammed office door, malfunctioning electronic lock system, or a lost master key, we offer rapid response solutions for such crises. Our commercial locksmith experts are equipped with the latest tools to handle even the most complex lock systems, minimizing the downtime your business experiences.
Automotive Lock Emergencies
Car lockouts are quite common and incredibly frustrating, especially if you're running late or stuck in an unfamiliar location. Our emergency automotive locksmith services include car lockout assistance, broken key extraction, and ignition repair. We also offer car key duplication on the spot, so you'll have a spare for future emergencies.
Emergency Key Cutting and Duplication
Lost or broken keys are among the most common locksmith emergencies. Our locksmiths are equipped with advanced key cutting tools to provide you with new keys on the spot. If you've broken a key inside a lock, we can extract it without damaging the lock and cut a new key for you right away.
Emergency Safe Opening
A malfunctioning safe can be a serious problem, especially when you need immediate access to its contents. Whether it's a forgotten combination, a lost key, or a mechanical failure, our trained locksmiths can open your safe with minimal damage.
Preventing Lock Emergencies
While we're always ready to respond when an emergency strikes, we also believe in proactive measures to prevent them. We offer security audits for residential and commercial properties to identify potential vulnerabilities. Regular maintenance and timely upgrades of your lock systems can also save you from sudden lock failures.
The Emergency Locksmith Panama City Trusts
In a lock emergency, you need a locksmith service that is reliable, fast, and efficient. We pride ourselves on our swift response times and our commitment to solving our clients' locksmith emergencies. Our team is fully certified, experienced, and continuously trained to handle all types of lock systems and emergencies.
Remember, in the face of a lock emergency, it's crucial not to panic or attempt to force the lock open, as it can lead to further damage. Instead, trust the experts. We are only a call away, ready to provide professional and rapid solutions to your lock emergencies in Panama City.
Emergency Lock Repair and Replacement
Locks can fail due to various reasons, ranging from wear and tear, attempted break-ins, to improper use. When they do, they can leave your property vulnerable to security threats. Our emergency locksmith services in Panama City encompass lock repair and replacement to restore your security promptly. We work with a wide range of lock types, from traditional deadbolts to modern digital locks.
High-Security Locks for Emergency Situations
To further bolster the security of your property, we provide installation services for high-security locks. These locks come with intricate key patterns and advanced mechanisms that make them highly resistant to picking or drilling attempts, providing an added layer of protection for your property.
Post-Burglary Lock Services
Burglaries can leave victims feeling incredibly vulnerable and anxious. Beyond the loss of valuable possessions, the sense of violation can be deeply distressing. In these cases, our emergency locksmith services extend to provide post-burglary repairs and security upgrades. We're here to restore your security and peace of mind by repairing damaged locks, replacing compromised locks, and recommending enhancements to your security setup.
Emergency Locksmith Services for Property Managers
For property managers, any lock issue can quickly escalate into an emergency, affecting multiple residents and tarnishing their reputation. We offer dedicated services for property managers, including lock repairs, master key system installations, lock rekeying, and more, all available on an emergency basis.
24/7 Availability: We're Here When You Need Us
At the heart of a reliable emergency locksmith service is round-the-clock availability. Lock emergencies can occur at any time, often when least expected. That's why our services are available 24/7, providing peace of mind to the residents and businesses of Panama City knowing that professional help is just a call away, day or night.
In Summary
Lock emergencies can be stressful and disruptive, but having a trusted emergency locksmith in Panama City makes all the difference. From residential lockouts to commercial security breaches, automotive lock issues to safe lock malfunctions, we've got you covered.
Preventative measures are always the best approach, but when emergencies do happen, you can rely on us for a swift, professional response. In a city where every second counts, we're here to ensure your security is never compromised. Reach out to us today for any lock-related emergencies, or to find out more about how we can enhance your property's security.