Buick Keys Replacement in Panama City: Expert Solutions for All Models
Buick, a prominent name in the automobile landscape, stands as a symbol of grandeur, luxury, and lasting legacy. But what happens when you lose your keys or they break unexpectedly? Here's where the professional Buick keys replacement locksmiths come to your rescue. This article offers an expansive view of Buick keys, encapsulating the unique types corresponding to diverse Buick models and their generations.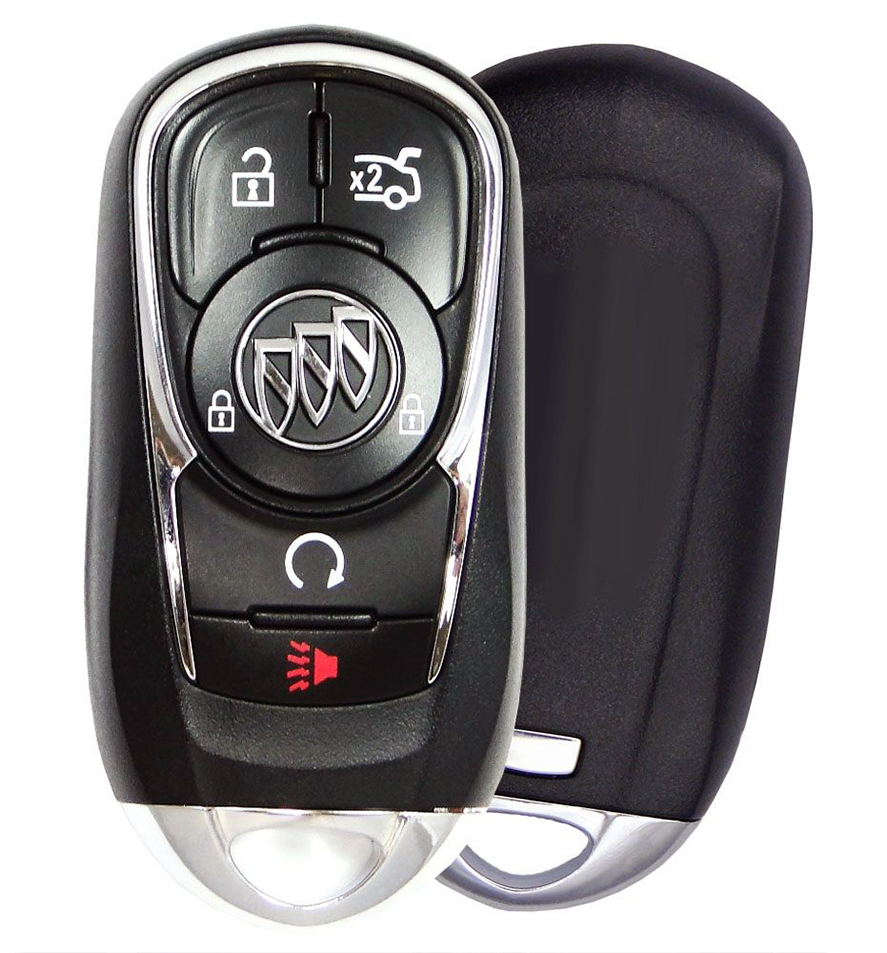 Buick's Key Journey
Traditional to Technological
Buick's journey with keys started with the straightforward Mechanical Cut Keys. Predominantly found in older Buick models, these keys are crafted from metal cut to match your car's unique lock configuration. Replacement involves an easy process by a locksmith, who cuts a new key matching your car's lock pattern. With technological evolution, Buick moved towards the Transponder Keys era around the late 90s. Embedded with a microchip, these keys communicate a unique code to the vehicle's ignition system. The car engine springs into action only upon receiving this specific code, thereby enhancing vehicle security. To replace a transponder key, a locksmith not only cuts a new key but also programs the microchip to sync with your car's unique code. Today, Buick vehicles flaunt the advanced Smart Key technology. These keys or fobs enable keyless entry and ignition, amplifying user convenience. Losing a smart key can be daunting, but a seasoned locksmith can replace it. They program a new key fob to correspond with your car's computer system, restoring smooth operation.
Diving Deeper: Key Types for Specific Buick Models
Buick's rich repertoire boasts a variety of models, each with a unique key system. The older Buick LeSabre primarily uses a mechanical cut key, while models from the late 90s and early 2000s employ transponder keys. The replacement process thus varies as per the key type, but expert locksmiths can seamlessly cater to both. Moving onto the stylish Buick Enclave, it initially featured transponder keys but transitioned to smart keys in the later models. Whether you've lost a transponder key or a smart key, professional locksmiths can replace them efficiently, following the cutting and programming steps as required. Buick Encore, the compact SUV in Buick's line-up, uses smart key technology for recent models, enhancing user experience with keyless functions. Skilled locksmiths can replace these keys, guiding the new key fob to communicate with the car's computer syste
Buick Models
Allure, Cascada, Enclave, Encore, Envision, LaCrosse, LeSabre, Lucerne, Park Avenue, Rainier, Reatta, Regal, Rendezvous, Riviera, Roadmaster, Terraza, Verano
Year:
1990, 1991, 1992, 1993, 1994, 1995, 1996, 1997, 1998, 1999, 2000, 2001, 2002, 2003, 2004, 2005, 2006, 2007, 2008, 2009, 2010, 2011, 2012, 2013, 2014, 2015, 2016, 2017, 2018, 2019, 2020.
Takeaway: Entrusting Your Buick Keys Replacement to Professionals
When it comes to replacing Buick keys, trusting professional locksmiths can ensure a stress-free experience. Whether it's a simple mechanical key or a complex smart key, they possess the necessary tools and knowledge to perform the replacement efficiently. So, if you're dealing with a lost or broken key situation, remember that expert Buick keys replacement locksmiths are just a call away.