Lexus Keys Replacement Locksmith Panama City, FL
Have you ever found yourself stranded in Panama City due to a lost or damaged Lexus key? Local Locksmith PCB, your trusted  locksmith, has got you covered. We specialize in providing top-tier Lexus keys replacement services, offering unparalleled support to Lexus owners citywide.
Every Lexus model has a unique set of keys designed for its specific make. Whether you're the proud owner of a luxurious Lexus LS, a sleek Lexus ES, a dynamic Lexus GS, a compact Lexus IS, or a Lexus crossover or SUV such as the UX, NX, RX, GX, or LX, we are equipped to cater to all your Lexus key replacement needs. Our team is well-trained in handling a diverse range of Lexus models, with an in-depth understanding of each model's key specifications.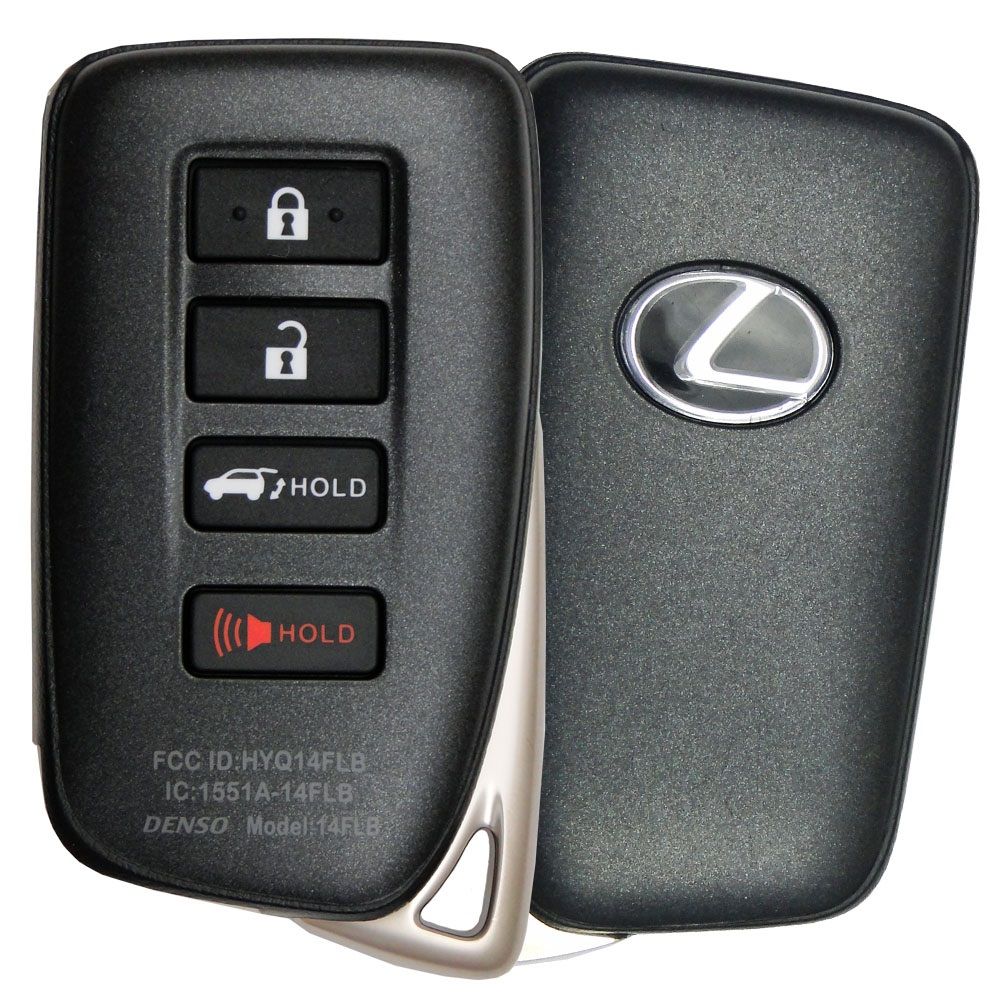 If your Lexus model comes with the traditional mechanical keys, we're equipped with the latest precision cutting tools, enabling us to duplicate your key perfectly, matching the intricate cuts and grooves that make your key unique to your vehicle. On the other hand, if you've got a transponder key that adds an extra layer of security to your Lexus by communicating with your vehicle's engine control unit (ECU), we can use specialized programming equipment to create a new key that aligns perfectly with your car's ECU.
But our services don't stop there. For Lexus owners boasting the latest in key technology with smart keys or key fobs, Local Locksmith PCB is here for you too. These keyless systems offer enhanced security and convenience, but replacing them requires a deeper level of technical expertise. Our team is up to the task. Utilizing advanced programming tools, we can sync a new smart key or key fob with your Lexus, ensuring you regain access and control of your vehicle quickly and securely.
But why choose Local Locksmith PCB for your Lexus keys replacement? Our commitment to quality, speed, and exceptional customer service sets us apart from the competition. We understand the importance of your time and the need for immediate assistance when you're facing a key-related issue. That's why we strive to deliver fast, efficient, and reliable services without compromising on the quality of our work.
Whether you've lost your Lexus keys, they've been stolen, or they're simply worn out or damaged, Local Locksmith PCB is here to help. Our broad expertise and commitment to customer satisfaction have made us the preferred choice for Lexus keys replacement in Panama City.
Lexus Models
HS 250h, CT 200h, ES 300, ES 250, ES 350, ES 330, ES 250, ES 240, GS 350, GS 300, GS 430, GS 400, GS 460, GS 450h, LS 430, LS 400, LS 600h, LS 460 SZ Sport, LS 460, SC 300, SC 430, SC 400, LFA, RC 300h, NX 300h, NX 200t, RX 330, RX 300, RX 350, RX 400h, RX 270, GX 460, GX 470, LX 570, LX 470, LX 450h, LX 460, CT 200h F Sport, IS 300h, IS 200, IS 250 C, IS F, IS 350 C F Sport, IS 200d, IS 300h F Sport, LS 600h F Sport, LS 460 F Sport, GS 350 F Sport, GS 450h F Sport, RX 450h F Sport, RX 350 F Sport, RC 350 F Sport, NX 200t F Sport
Production Years:
1990, 1991, 1992, 1993, 1994, 1995, 1996, 1997, 1998, 1999, 2000, 2001, 2002, 2003, 2004, 2005, 2006, 2007, 2008, 2009, 2010, 2011, 2012, 2013, 2014, 2015, 2016, 2017, 2018, 2019, 2020.
So, don't let a lost or damaged Lexus key ruin your day. Get in touch with Local Locksmith PCB, the leading provider of Lexus keys replacement in Panama City. Experience our unmatched service quality today, and ensure you're never stranded due to key issues. Your peace of mind is just a call away with Local Locksmith PCB.