Premier Toyota Key Replacement Services in Panama City
If you're a proud Toyota owner in Panama City, rest assured that you can rely on our top-rated locksmith services for any Toyota key replacement needs. We have extensive experience with all Toyota models and key types, setting the industry standard with our comprehensive knowledge and excellent customer service.
Toyota has a diverse fleet of vehicles ranging from sedans like the Camry, Corolla, and Avalon to SUVs such as the RAV4, Highlander, and 4Runner, and let's not forget the iconic Prius hybrid. Each model utilizes specific key technology, and we're well-versed in all of them.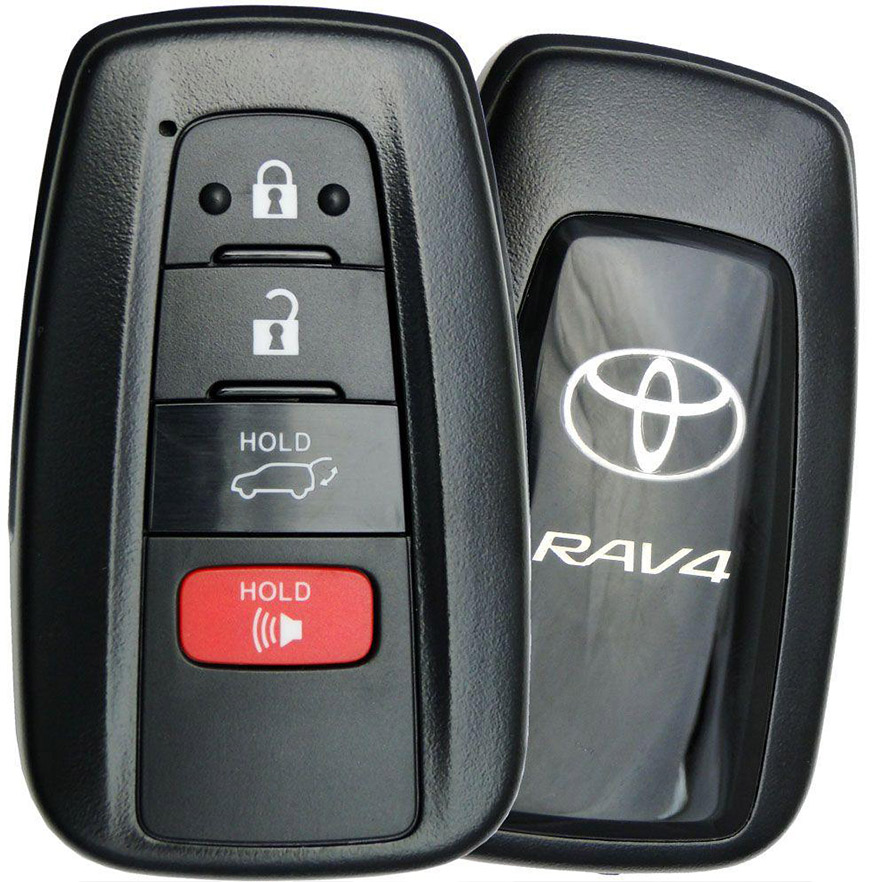 Toyota's journey with key technology is a fascinating one. Older models came with traditional mechanical keys that required manual lock/unlock operations. If you possess one of these classic models, our precision key cutting services can seamlessly replace your lost or broken keys.
As the auto industry evolved, so did Toyota. They introduced transponder keys, a technology leap for enhanced vehicle security. This key comprises a chip communicating with the car's immobilizer, disabling engine ignition in case of incorrect signals. Our skilled technicians can effortlessly program new transponder keys for your Toyota.
Nowadays, most Toyota models come equipped with smart key systems or key fobs. These innovative keys allow keyless entry and ignition, providing unmatched convenience. Even in cases of misplacing such keys, our locksmiths are highly trained to replace them promptly and efficiently, restoring your vehicle's functionality in no time.
An interesting evolution came with the Prius model, known for its environmental consciousness and technological advancements. The Prius smart key system allows you to unlock doors and start the engine while keeping the key fob in your pocket – a perfect blend of security and convenience.
Common Issues with Toyota Car Keys and How a Locksmith Can Help
Toyota, a globally renowned automaker, is admired for the reliability and durability of its vehicles. However, like any other mechanical device, Toyota car keys can encounter problems, leading to inconvenience for the car owners. Here we delve into some common issues with Toyota car keys and how a locksmith can provide the necessary solutions.
Wear and Tear
Like anything that's used regularly, car keys eventually succumb to wear and tear. Over time, the teeth of the Toyota car key can become worn down and fail to align with the internal components of the lock, rendering the key useless. Locksmiths have the skill and tools necessary to cut a precise, new key that matches the original.
Broken Keys
Keys can sometimes break off in the lock or ignition due to forceful turning or pre-existing damage. In such cases, locksmiths can extract the broken piece from the lock without causing damage to the vehicle. Once the broken part is removed, they can then make a new key for the Toyota car.
Lost Keys
Losing car keys is a common issue faced by many drivers. The frustration is even more intense if you don't have a spare key. A locksmith can provide a replacement key, even if you don't have the original. They can do this by decoding the lock cylinder and crafting a key that perfectly matches the lock.
Transponder Key Issues
Modern Toyota vehicles use transponder keys for increased security. These keys have a small chip that communicates with the vehicle, allowing it to start. However, if the chip malfunctions, the car won't start even if the key physically turns the ignition. A professional locksmith can diagnose this issue and reprogram the key, saving the cost of a tow to the dealership.
Key Fob Problems
Key fobs provide convenience with their features like keyless entry, but when they malfunction, they can be a source of frustration. Issues can range from depleted batteries to internal electrical problems. In such cases, a locksmith skilled in dealing with electronic keys and fobs can replace the battery or conduct a complete fob replacement or reprogramming as necessary.
Ignition Cylinder Issues
Sometimes, the problem might not be with the Toyota car key, but the ignition cylinder. Symptoms of this can include the key not turning in the ignition or the car not starting even though the key turns. A locksmith can replace or repair the ignition cylinder, getting your Toyota back on the road as quickly as possible.
The Evolution of Toyota Car Keys: A Historical Journey
Toyota, one of the world's leading automakers, has continuously transformed the automotive industry with its technological advancements and innovation. This commitment to progress is not only reflected in their vehicles but also in the evolution of their car keys. This article takes you through a historical journey, tracing the transformation of Toyota car keys from simple metal keys to advanced smart key systems.
Traditional Metal Keys: The Beginnings
The journey begins in the late 1930s when Toyota launched its first vehicles. Like all cars of this era, Toyota models came with traditional metal keys, mechanically cut with unique patterns to match the ignition and door locks. These keys were simple, practical, but offered minimal security, making vehicles an easy target for theft.
Transponder Keys: The Shift Towards Electronic Security
The 1990s marked a significant step forward in key technology. To enhance vehicle security, Toyota introduced transponder keys. These keys contained a small microchip inside the plastic head, programmed with a unique code that the vehicle's computer would recognize. When the key was inserted into the ignition, the car's computer would verify the code; if it matched, the car would start. This technology dramatically reduced car theft but required specialized skills and equipment for key duplication or replacement.
Keyless Entry: Enhancing Convenience
In the late 1990s and early 2000s, Toyota introduced keyless entry technology. While the mechanical key was still present, an attached remote fob contained buttons to lock and unlock the doors from a distance, improving user convenience. Some systems even included a panic button, adding an extra layer of security.
Smart Keys: A Leap Towards the Future
As Toyota continued to pioneer automotive technology, they launched their Smart Key System in the mid-2000s, first appearing in models like the Toyota Prius. These keys, or fobs, communicated with the car wirelessly. Users could unlock their vehicle and start the engine with the key fob still in their pocket. The system uses encrypted signals, making it incredibly secure and almost impossible to duplicate without the correct equipment and programming knowledge.
Push to Start: The Latest Advancement
The latest Toyota models have done away with traditional keys altogether, replacing them with a Push-to-Start system. With the Smart Key fob in proximity, all a driver has to do is push a button on the dashboard to start the car. The system increases convenience without compromising on security.
Toyota Models
Camry, Avalon, Camry Solara, Camry Hybrid, Celica, Camry Wagon, Corolla, Cressida, Corolla Wagon, ECHO, Highlander, FJ Cruiser, Land Cruiser, Highlander Hybrid, Matrix, MR2 Spyder, MR2, Paseo, Previa, Pickup, Prius, Sequoia, RAV4, Sienna, T100, Supra, Tercel, Tacoma, Tundra, Tercel Wagon, Venza, Van, Yaris, 4Runner
Year:
1990, 1991, 1992, 1993, 1994, 1995, 1996, 1997, 1998, 1999, 2000, 2001, 2002, 2003, 2004, 2005, 2006, 2007, 2008, 2009, 2010, 2011, 2012, 2013, 2014, 2015, 2016, 2017, 2018, 2019, 2020.
For Toyota key replacements in Panama City, trust our expert locksmith services. We understand the inconvenience of a lost or broken key, which is why we strive to offer quick, reliable solutions to get you back on the road swiftly. We respect your time, prioritize your security, and provide top-notch locksmith services whenever you need them. Choose us for all your Toyota key replacement needs and enjoy the peace of mind you deserve.