Subaru Key Replacement Service in Panama City, FL – Local Locksmith PCB
Subaru, a brand synonymous with safety and performance, equips its vehicles with advanced key technologies to enhance security and convenience for owners. This article will explore the key types of various Subaru models and shed light on the intricate details of Subaru's key technologies.
Subaru's impressive lineup of vehicles, including the reliable Outback, the versatile Forester, and the high-performance WRX, come equipped with unique keys. These keys mirror Subaru's commitment to safety, dependability, and technological advancement.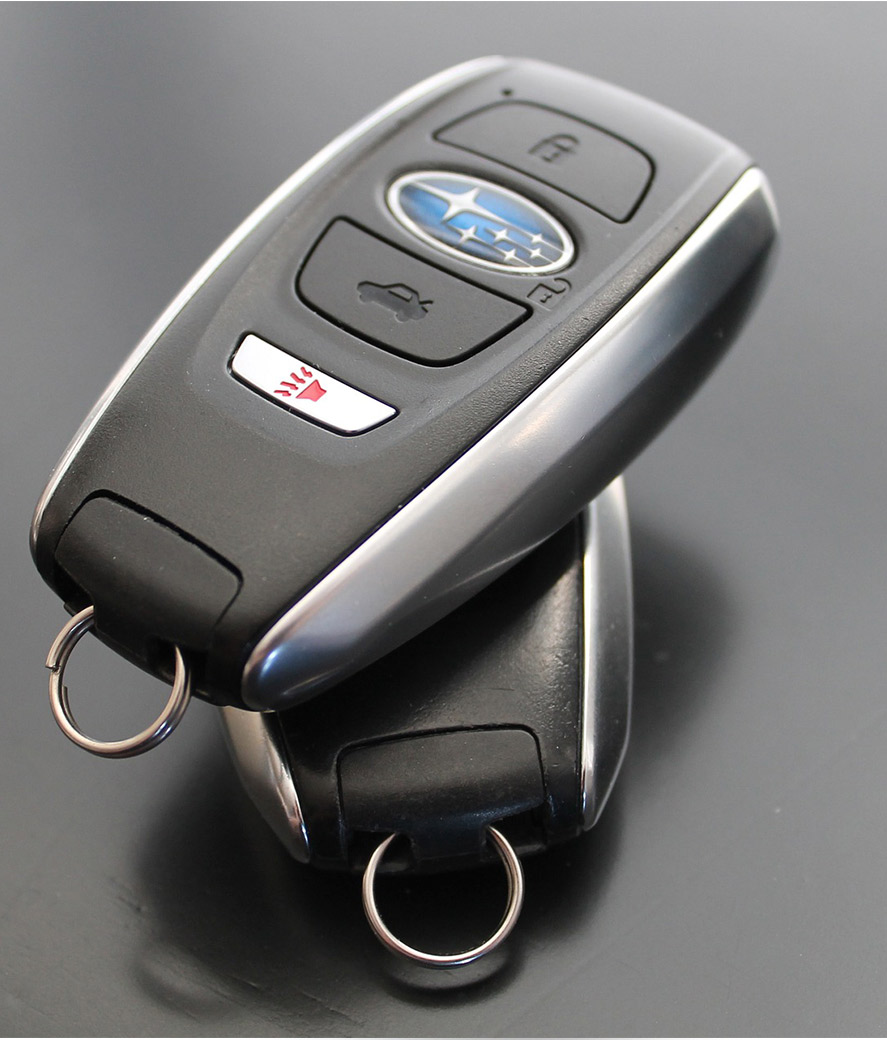 The traditional Subaru keys used in older models like the Legacy were basic yet efficient, consisting of a standard mechanical key for the ignition and lock. However, as the brand progressed and adopted the technological advancements of the automotive industry, the keys transformed significantly.
In today's Subaru vehicles, advanced key fob systems are a standard. These electronic keys or 'key fobs' enable remote unlocking and starting of vehicles, enhancing user convenience. For instance, the popular Subaru Impreza and the luxurious Subaru Ascent feature keyless entry and push-button start, making them highly user-friendly.
Additionally, Subaru introduced advanced features like PIN-code access, which provides an alternative way of accessing and starting your Subaru should you misplace your key.
But, what happens when you lose your Subaru key? As experts in Subaru keys replacement in Panama City, we've got you covered. Our trained professionals can replace or duplicate keys for any Subaru model, whether it's a classic mechanical key or a modern electronic key fob.
Subaru Models
BRZ, Forester, XV Crosstrek, Tribeca, XV Crosstrek Hybrid, Impreza, WRX, B9 Tribeca, Outback, Legacy
Year:
1990, 1991, 1992, 1993, 1994, 1995, 1996, 1997, 1998, 1999, 2000, 2001, 2002, 2003, 2004, 2005, 2006, 2007, 2008, 2009, 2010, 2011, 2012, 2013, 2014, 2015, 2016, 2017, 2018, 2019, 2020.
Our knowledge of Subaru's various key types and technologies ensures that we can provide an effective, reliable, and swift solution for your Subaru keys replacement needs. With our expertise, you can feel confident in your Subaru's security and your peace of mind.