Panama City's Trusted Choice for Infiniti Key Replacement
When it comes to the precision and professionalism required for Infiniti keys replacement in Panama City, Local Locksmith PCB stands a cut above the rest. Our reputation is built upon delivering dependable services to cater to the key replacement needs of all Infiniti models.
Whether you are behind the wheel of the elegant Infiniti Q50, a bold QX80 SUV, or the dynamic Q60 coupe, your Infiniti is a symbol of premium craftsmanship. Other Infiniti models, such as the Q70, QX60, QX50, and QX30, are just as remarkable, each requiring a distinct key that interacts seamlessly with its respective locking system and ignition.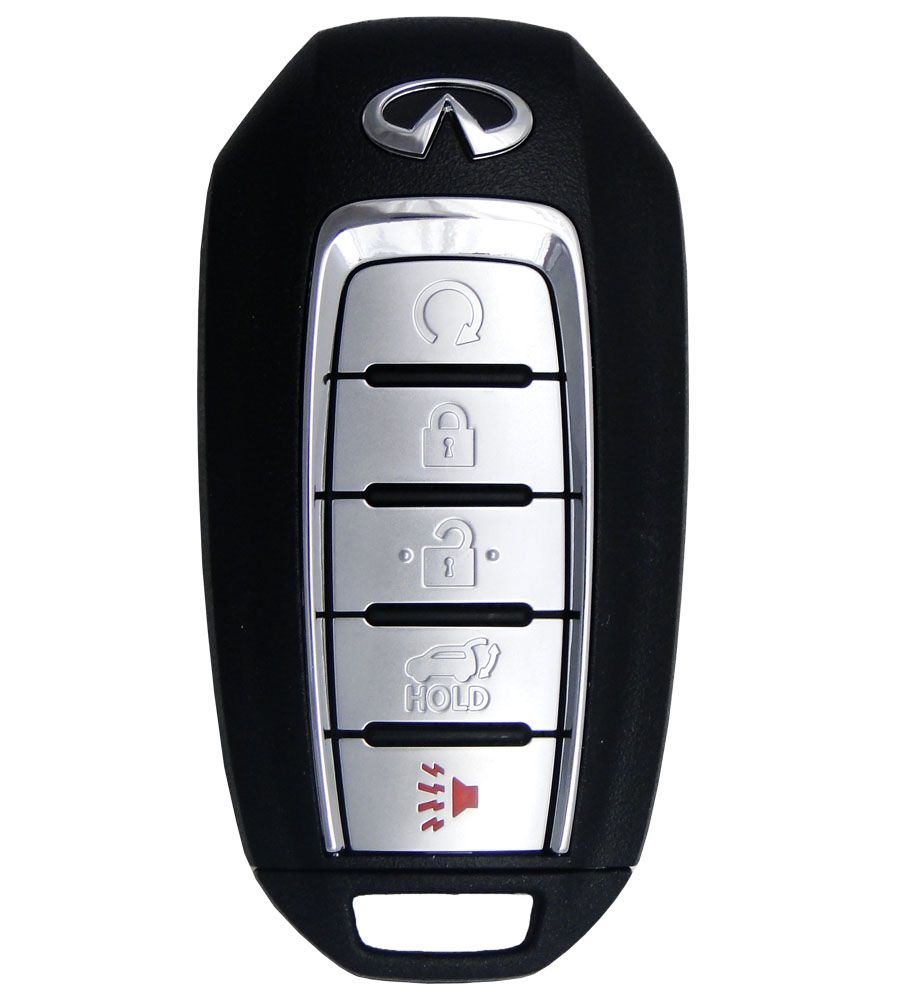 Traditional mechanical keys for Infiniti vehicles demand a craftsman's touch for accurate duplication. At Local Locksmith PCB, we take pride in our meticulous key cutting technique, reproducing your key's intricate pattern for a flawless fit into your locks and ignition.
Modern Infiniti vehicles come equipped with transponder keys, an advanced technology linking your key to your vehicle's engine control unit (ECU). This intricacy requires expert handling for replacement. Armed with specialized equipment, our team can encode a new transponder key to perfectly communicate with your vehicle's ECU.
For Infiniti's latest models, equipped with smart key systems, we're fully prepared to serve you. Keyless entry and ignition systems offer supreme convenience but require technical finesse to replace. Our locksmiths are highly skilled and trained to synchronize a new smart key or key fob with your Infiniti.
Why trust Local Locksmith PCB with your Infiniti keys replacement in Panama City? It's our unwavering dedication to quality, timely delivery, and unmatched customer service that sets us apart. We appreciate the value of your time and understand that quick, reliable assistance during a key crisis can save your day. Our services are swift, efficient, and dependable, ensuring that you don't compromise on quality.
Whether you've lost your keys, they've been stolen, or they're worn out or damaged, Local Locksmith PCB is at your service. Our comprehensive expertise and our commitment to customer satisfaction make us the number one choice for Infiniti keys replacement in Panama City.
Infiniti Models
EX, LE, G-series Q60, G-series Q40, FX, Q30, J30, Q50, Q45, QX30, QX56, QX60, QX4
Production Years:
1990, 1991, 1992, 1993, 1994, 1995, 1996, 1997, 1998, 1999, 2000, 2001, 2002, 2003, 2004, 2005, 2006, 2007, 2008, 2009, 2010, 2011, 2012, 2013, 2014, 2015, 2016, 2017, 2018, 2019, 2020.
Don't let a key mishap disrupt your day. Choose Local Locksmith PCB, Panama City's top-tier provider for Infiniti keys replacement. Discover our superior service today, and ensure you're never left stranded due to key issues. With Local Locksmith PCB, your peace of mind is just one call away.