Professional Mazda Key Replacement in Panama City – Covering All Models & Key Varieties
From the humble beginnings of the R360 Coupe in 1960 to the innovative SkyActiv technology of today, Mazda has always been a pioneer. Their vehicles stand out for their reliability and exceptional driving experience. Our locksmith service in Panama City reflects these same standards in providing Mazda key replacements for all models and key types.
Founded in Hiroshima, Japan, Mazda started with the vision of creating vehicles that stir emotions. Early Mazda vehicles utilized traditional mechanical keys. If you're an owner of a classic Mazda and find yourself in need of a replacement key, our experienced locksmiths can effortlessly craft a new one, preserving the nostalgic charm of your vehicle.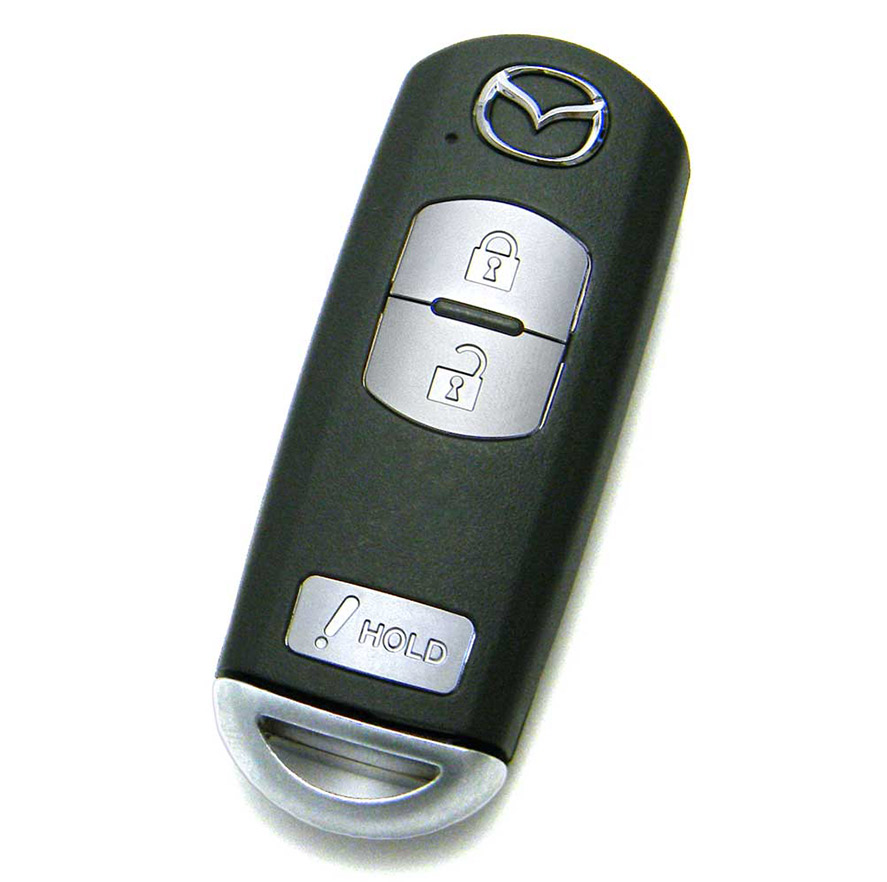 As Mazda progressed, they introduced transponder keys to enhance vehicle security. These keys carry a microchip that communicates with the car's immobilizer, making it nearly impossible for anyone without the correct key to start your vehicle. Lost or damaged transponder key? Our skilled locksmiths can efficiently program a new one for you, ensuring your Mazda remains secure.
Modern Mazda vehicles feature smart keys or key fobs that provide a seamless, keyless experience. Whether it's a Mazda3, a CX-5, or a MX-5 Miata, if you've misplaced your smart key, we can help. Our locksmiths possess the expertise to replace and program these advanced keys, bringing back the convenience you're accustomed to.
In recent years, Mazda has included features such as push-button start, keyless entry, and emergency alarm in their keys. Losing such a key can be stressful, but with our team's up-to-date knowledge of Mazda's evolving key technology, you're in safe hands.
Mazda Models
Mazda3, MX-5, Mazdaspeed3, RX-8, RX-7, Tribute, CX-9, Mazda5, MX-3, MPV, BT-50, Efini MS-8, MX-6, Sentia, Mazda6, CX-7, Premacy, Verisa, CX-5
Year:
1990, 1991, 1992, 1993, 1994, 1995, 1996, 1997, 1998, 1999, 2000, 2001, 2002, 2003, 2004, 2005, 2006, 2007, 2008, 2009, 2010, 2011, 2012, 2013, 2014, 2015, 2016, 2017, 2018, 2019, 2020.
Our Mazda key replacement services in Panama City are tailored to meet your specific needs. Regardless of your Mazda model or key type, we can provide a high-quality replacement promptly and professionally. Opt for our trusted key replacement services and experience why so many Mazda owners in Panama City choose us. With our commitment to excellence, we ensure your Mazda key replacement is a hassle-free process that gets you back on the road swiftly. Let us help you enjoy the 'Zoom-Zoom' experience that Mazda promises, without any interruptions.