Peterbilt Keys Replacement in Panama City – Local Locksmith Expertise
As an owner or operator of a Peterbilt truck, you understand the importance of reliability, performance, and safety. Peterbilt trucks, known for their durability and cutting-edge features, are a critical component of many businesses and industries. Just like these heavy-duty trucks, the keys to these vehicles are equally important and sophisticated. In this article, we'll delve into the types of keys for various Peterbilt models and highlight our expert Peterbilt keys replacement service in Panama City.
Peterbilt, a name recognized across the globe for manufacturing top-tier trucks and semi-trucks, equips its models with unique keys. These keys serve as an essential tool for operators, ensuring the truck's security and the safety of its cargo.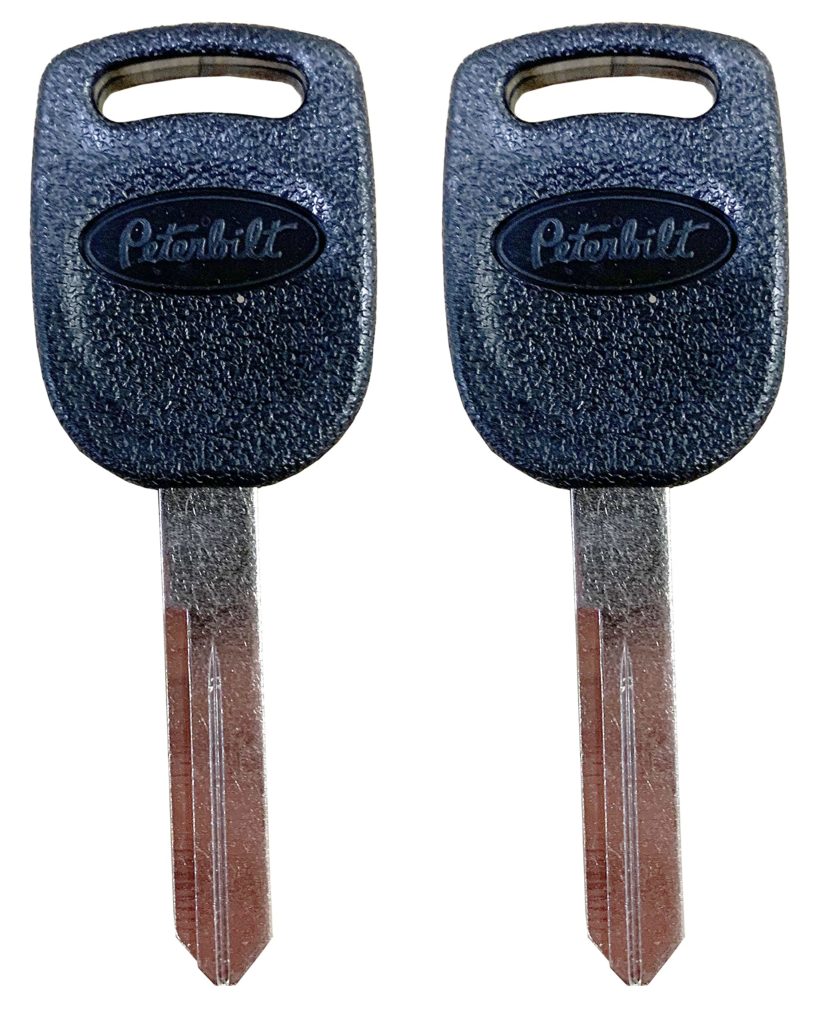 Traditionally, Peterbilt trucks came with standard mechanical keys. These keys were sturdy and dependable, much like the trucks themselves. Models like the Peterbilt 379 and 389, known for their longevity and durability, employed these standard keys.
However, as the trucking industry advanced, Peterbilt introduced updated key systems. Newer models, such as the state-of-the-art Peterbilt 579, come equipped with electronic key systems that enhance security and convenience. These systems allow keyless entry, making it easier for operators to access the vehicle without fumbling for keys.
Yet, no matter how advanced or secure, keys can be misplaced or damaged, leading to stressful situations, especially when you have a schedule to maintain. As specialists in Peterbilt keys replacement in Panama City, we are here to ensure you never miss a beat.
Our team of skilled professionals is adept at replacing keys for all Peterbilt models, be it a classic mechanical key or a modern electronic key. With a comprehensive understanding of Peterbilt's key technologies and systems, we ensure prompt and efficient service.
Peterbilt Models
220, 535, 536, 537, 548, 365, 367, 389, 389K, 520, 535, 536, 537, 548, 567, 579, 335, 340, 362, 377, 378, 379, 379X, 384, 385, 386, 387, 388, 587, 325, 330, 337, 348
Year:
1990, 1991, 1992, 1993, 1994, 1995, 1996, 1997, 1998, 1999, 2000, 2001, 2002, 2003, 2004, 2005, 2006, 2007, 2008, 2009, 2010, 2011, 2012, 2013, 2014, 2015, 2016, 2017, 2018, 2019, 2020, 2021, 2022.
When it comes to Peterbilt keys replacement in Panama City, trust us to deliver reliable solutions. With our services, you can ensure your Peterbilt truck's security and your peace of mind, letting you focus on what matters most – keeping America moving.