Panama City's Expert for Cadillac Key Replacement
At Local Locksmith PCB, we specialize in Cadillac keys replacement in Panama City, boasting a robust understanding of Cadillac's rich history and evolving key technologies across various models. Our expert locksmiths stand ready to tackle your Cadillac key replacement with professionalism and efficiency.
Cadillac, as a hallmark of luxury and sophistication, has a wide array of models to its name. From the sleek CT4, CT5, and the full-sized CT6 sedans to the dynamic XT4, XT5, XT6, and the legendary Escalade SUVs, each Cadillac model exemplifies class and comes with specific key types.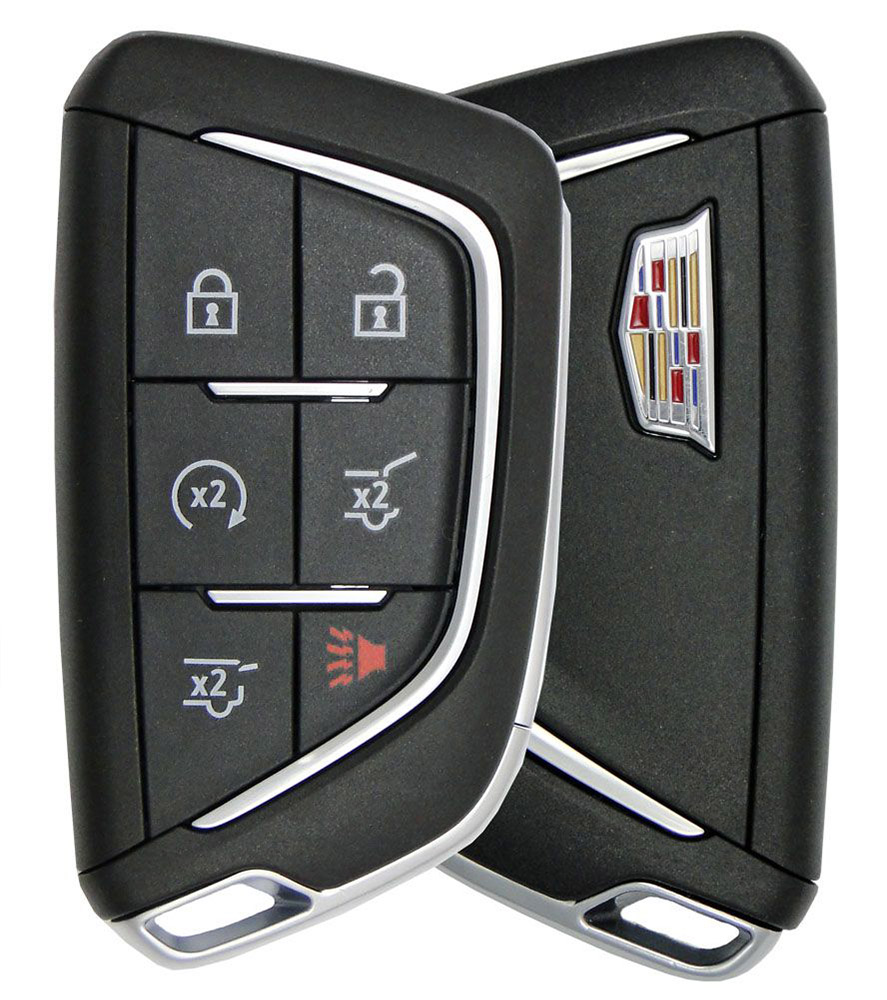 Tracing the history of Cadillac keys, you'll notice a trend of technological advancements. Earlier models employed conventional mechanical keys, which we can replicate effortlessly with our precision key cutting tools.
As Cadillac transitioned to transponder keys for added security, our services evolved in parallel. These keys, embedded with a tiny chip, communicate with your vehicle's immobilizer to start the engine. At Local Locksmith PCB, we possess the necessary equipment and skills to program a new transponder key for your Cadillac.
Modern Cadillac models, however, come with proximity keys or smart keys, facilitating keyless entry and push-to-start functions for utmost convenience. Losing or damaging such a key can be distressing, but fear not – our locksmiths are trained to replace these keys, ensuring your Cadillac remains at your fingertips.
One remarkable key evolution was witnessed with the Cadillac XLR, a model that featured a retractable hardtop, and was paired with the innovative Key Fob 1. This key not only allowed keyless entry and ignition but also enabled automatic roof retraction. At Local Locksmith PCB, we are ready to replace such sophisticated keys, preserving the unique functionality of your premium Cadillac model.
Choosing Local Locksmith PCB for your Cadillac keys replacement in Panama City means opting for quality, reliability, and excellent customer service. We understand the urgency of a lost or broken key situation and strive to deliver prompt, effective solutions.
Cadillac Models
ATS Coupe, ATS, CTS-V, CTS
Cadillac CTS Coupe, CTS Sport Wagon, XTS, SRX, CT6, ELR, Coupe DeVille, Eldorado, Sedan DeVille, Fleetwood, Catera, STS, DTS, STS-V, Brougham, Sixty Special, Fleetwood, XLR roadster, DeVille, Escalade, XLR-V, Escalade EXT pickup truck, Escalade ESV extended SUV
Year:
1990, 1991, 1992, 1993, 1994, 1995, 1996, 1997, 1998, 1999, 2000, 2001, 2002, 2003, 2004, 2005, 2006, 2007, 2008, 2009, 2010, 2011, 2012, 2013, 2014, 2015, 2016, 2017, 2018, 2019, 2020.
Our mission is to ensure you spend minimum time without your Cadillac keys, getting you back on the road as swiftly as possible. With Local Locksmith PCB, you have a reliable partner who respects your time, values your security, and aims to deliver top-notch locksmith services right when you need them. Your Cadillac deserves the best; choose Local Locksmith PCB today for all your key replacement needs.