GMC Keys Replacement Locksmith Panama City, FL
Are you in need of a reliable GMC key replacement service in Panama City, FL? Look no further! Our professional and experienced locksmith team is here to help you with all your GMC key needs. We understand the importance of security and convenience for GMC owners, and we are committed to providing top-quality services to ensure your vehicle remains safe and accessible at all times.
Our team of expert locksmiths has extensive experience working with various GMC models, including the Sierra, Yukon, Acadia, Terrain, Canyon, and more. We are equipped with the latest tools and technology to handle all types of GMC keys, such as traditional keys, smart keys, key fobs, and transponder keys. With our expertise and cutting-edge equipment, we can replace lost or damaged keys, duplicate existing ones, and even reprogram your GMC's key system if needed.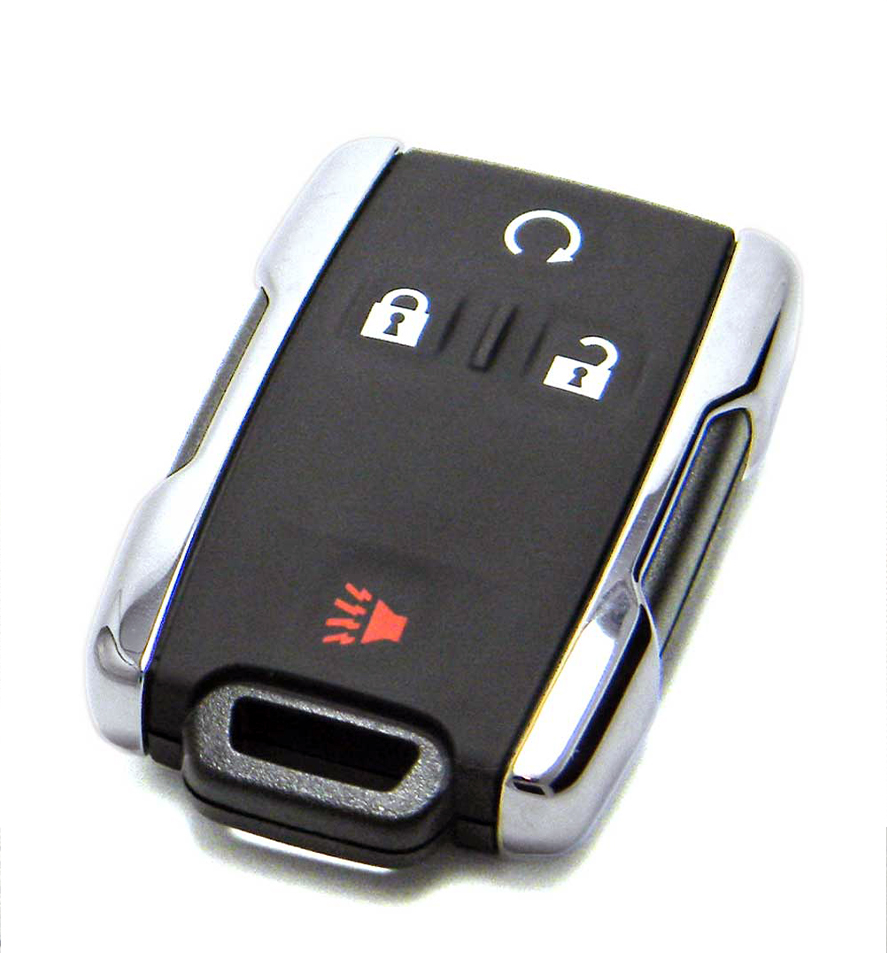 GMC vehicles, renowned for their quality and durability, incorporate advanced key systems for enhanced security and convenience. However, when these keys get lost, damaged, or require reprogramming, you need a locksmith service that is equally high-quality. Enter "Local Locksmith PCB," your go-to experts for all your GMC key replacement needs in Panama City.
A Gallery of GMC Keys
Different GMC models sport a variety of key types, and our extensive experience allows us to adeptly navigate them all.
Traditional Mechanical Keys
Older GMC models such as the Sierra Classic or the early Yukons came with mechanical keys that need manual insertion and turning to start the vehicle. Should you misplace or damage such a key, our skilled locksmiths can cut a perfect replacement using the unique key code associated with your vehicle.
Transponder Keys
Many GMC models built after 1998 feature transponder keys. These include a microchip that communicates with your vehicle's ignition system. Popular models such as the GMC Acadia or Canyon boast this technology. At Local Locksmith PCB, we don't only cut these keys to precision but also program them to sync seamlessly with your vehicle.
Keyless Entry Remote Systems
Modern GMC vehicles, including models like the Terrain or the Denali line, employ keyless entry remotes or 'fobs'. These systems allow for a convenient, keyless vehicle operation. Whether you've lost your fob or it's simply malfunctioning, we possess the specialized equipment and know-how to replace and program a new one for you.
Local Locksmith PCB: Your Key to Peace of Mind
Proficient and Prompt
At Local Locksmith PCB, we understand that a misplaced or broken key can disrupt your day. That's why we strive to offer speedy, effective key replacement services to get you back on track as quickly as possible. Our team's proficiency with various GMC models ensures that we can provide top-notch services, whether you're driving a vintage or the latest GMC.
On-the-Go Service
Our mobile locksmith service eliminates the need to have your vehicle towed to our location. Instead, we come to you, anywhere in Panama City, fully equipped to handle any GMC key replacement on the spot.
Cutting-edge Capabilities
GMC continues to innovate in key technology, and so do we. We stay abreast of the latest developments to ensure we can handle any key replacement—traditional or high-tech—that your GMC vehicle may require.
Secure Solutions
Our GMC key replacement services are about more than just cutting new keys. We prioritize your vehicle's security. In cases of lost or stolen keys, we offer key reprogramming services that render the lost keys useless, keeping your GMC safe.
For all your GMC key replacement needs, look no further than Local Locksmith PCB. Our blend of promptness, proficiency, and a commitment to customer satisfaction is the key to your peace of mind. Trust us to help keep your GMC secure and on the road.
GMC Models
Blazer, Acadia, 6, C5, Canyon, 7, Envoy, El Camino, Jimmy, Envoy XUV, S-15, Pick-up, Savana, Safari, Sonoma, Sierra, Vandura, Suburban, Yukon
Year:
1990, 1991, 1992, 1993, 1994, 1995, 1996, 1997, 1998, 1999, 2000, 2001, 2002, 2003, 2004, 2005, 2006, 2007, 2008, 2009, 2010, 2011, 2012, 2013, 2014, 2015, 2016, 2017, 2018, 2019, 2020.
Upgrading Your GMC Key
If you're still using a traditional mechanical key for your GMC, consider upgrading to a more modern, convenient key type. Our team at Local Locksmith PCB is proficient in handling the upgrade process and can provide you with a key that aligns with the modern age. Enjoy benefits such as keyless entry and remote start, adding an extra layer of convenience to your GMC vehicle ownership experience.
A Legacy of Trust
We believe that trust is a significant aspect of our work as locksmiths. Our trained and certified locksmiths abide by professional ethics, ensuring the safety and privacy of your vehicle. We strive to provide you with the most reliable, trustworthy GMC key replacement services in Panama City.
Affordability Meets Quality
At Local Locksmith PCB, we don't compromise on service quality, but we also understand that affordability matters. That's why we aim to provide competitive prices for our GMC key replacement services. We utilize quality materials and state-of-the-art technology, ensuring you get a replacement key that's both high-quality and affordable.
Keeping Pace with GMC Evolution
GMC constantly introduces new key technologies for better security and convenience. As dedicated locksmiths, we stay updated with these changes. Be it the keys for the latest GMC Sierra or the advanced fob for the newest Yukon model, we're equipped to provide efficient and reliable services to match the pace of GMC's evolution.
24/7 Availability
We understand that mishaps don't follow a schedule. Whether you've lost your key or got it broken late at night or early in the morning, you can count on Local Locksmith. Our round-the-clock service ensures that help is just a call away, no matter when you need it.
Local Locksmith PCB is your one-stop solution for all your GMC key replacement needs. We combine our in-depth knowledge of GMC key systems with our dedication to customer service to deliver solutions that exceed your expectations. Whether it's an emergency replacement, a routine duplicate key requirement, or an upgrade to your current key system, rely on us to be there for you.